Berlin Gaps
All gaps found and recorded by Sulig.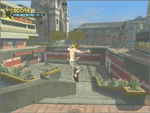 Gaps List
Ausfart/fountain
Middle Building
Church
Corner Fountain/corner Building
Music Building
Level Building
Gold Building
Gallery
Main Street
Side Street
Qp Wall
Ausfarht Lip
Ledge Hop
Level 1 Lip
Rail Hop
Ausfarht Transfer
Awning Lip
Bench 2 Ledge
Dropoff Lip
Fountain Manual Down
Galleria Spine Down
Galleria Spine Up
Gold Lip 1
Gold Lip 2
Gold Lip 3
Hittin The Pipe
Ledge 2 Bench
Ledge 2 Rail
Level 2 Lip
Over The Pipe Hop
Rail 2 Ledge
Sonata Spine
Vent Transfer
Wire Lip
Wire Pop
Art Drop
Art Lip
Rooftop Transfer
Car Hop
Fountain Escape
High Lip
Into Church
Out Of Church
Second Tier
Smack My B!*@h Up
Sonata Hip
Third Tier
Wall Drop
Backdoor Drop
Level 3 Lip
Checkpoint Transfer
Low Church Lip
To The Galleria
Wall Hip
Ausfarht Drop
Church Drop
Fountain Manual Up
Extreme Church Lip
Ladder Skillz
Owned!!!