Canada Gaps
All gaps found and recorded by Sulig.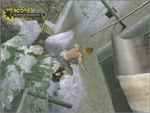 Gaps List
Funbox Hop
Over The Blade
...just Went Bankrupt
All That Glitters
Bowl To Bowl
Bowl To Rail
Cut The Corner
Dead Man's Slide
Fence Transfer
Ipo Funding
Land And Go
Look Ma! No Talent
Manual Transmission
Over The Hump
Parking Lot Mini Gap
Prospector Path
Rail Bank Shot
Rail Cheater
Rail Stomp
Rail To Bowl
Still Bootleggin'
Tree Air Gap
We Don't Need No Steenking Rails
Around The Horn
Banner Ad Dot Com
Climb The Tree
Corral Gap Transfer
Corral To Tree Grind
Crooked Extension
Curb Hoppin
Dozer Blade Gap
Enim Detnuah Eht
Fence Extension
Fence Hoppin
Flying Fenceman
Grind The Pine
Hitch Knot Gap
Light It Up
Mine Cart Launch
Pickaxe Sluice
The Haunted Mine
The Old Wing Dam
The Panhandler
Tree To Corral Grind
Ahhh! My Head!
Car Gap
There's Gold In Them Thar Hills
Air Over The Blade Grind
Antenna Stomp
Aurora Burly-alis
Breezy Channel Gap
Chainsaw Buzzin'
Crossover The Easy Way
Curb Bomb
Fence Bomb
Funbox To Rail Stomp
Go Long And Grind
Park To Lot Launch
Sap Slapper
Buck Wild
Whoa. That Was Cool.
Saved By The Generator
The Log Qp!