Los Angeles Gaps
All gaps found and recorded by Sulig.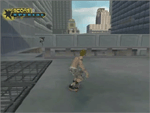 Gaps List
Doorway Hop
Burrito Carnitas
Burrito Grande
Bustin Cherries!
Car Hop
Cold Chillin'
Down The Stairs
East Side!'
Easterntremor!
Goin' Ballistic
Grind Illin'
Hotel Lip Smackin'
Hung Over
Indiana Style!
Kiosk!
Lip Wash
Northern Washer Lip
Northerntremor!
Nosebleed Time
Over The Yellow Stone Shack
Pershing Ramp
Pure Air
Purple Skippin'
Purple Transfer
Rail Skip!
Southern Washer Lip
Southern Tremor
Squeaky Clean!
They're Grate!
Tower Lockin'
Tower Poppin'
Tower Rail Swap
Tower South
Triple X Hop
West Side!'
Westerntremor
Wireridin 1!
Yellow Cutter
Yellow Fall!!!
Bunker
Don't Fall!!!
Hot, Hot, Hot!
Over The Fountain!
Overpass Leap
Passin' Gas
Ridin' The Xxx!
Shoots N' Ladders!
To The Ladder
Tower Rails Gap
Venting Frustration
Washin' Windows
Wireridin 2!!
All The Way
Electrified!
Nice Move!
Wire Drop
Wireridin 3!!!
Fountain Hop
Roll Hump Jump
From Purple To Street!
Manual Cut Ledge
Manual Down The Bunker!
Nachos 'n Queso Y'all
Production Drop
Ridiculous Spine
Manual Up The Bunker!
Orange Wallie 2 Street
With How Annoting It Is
Manual Deck Over Pillars
Post To Stair!
Morehead Ledge
Post To Wire!
Huge Launch!!!
Oh Yeahh! You Are Good!
Firetruck Stomp!!